High Precision Grinding, Form Grinding, Grinding Between Centers, Small Precision Tools, Prototypes and Short-run Production.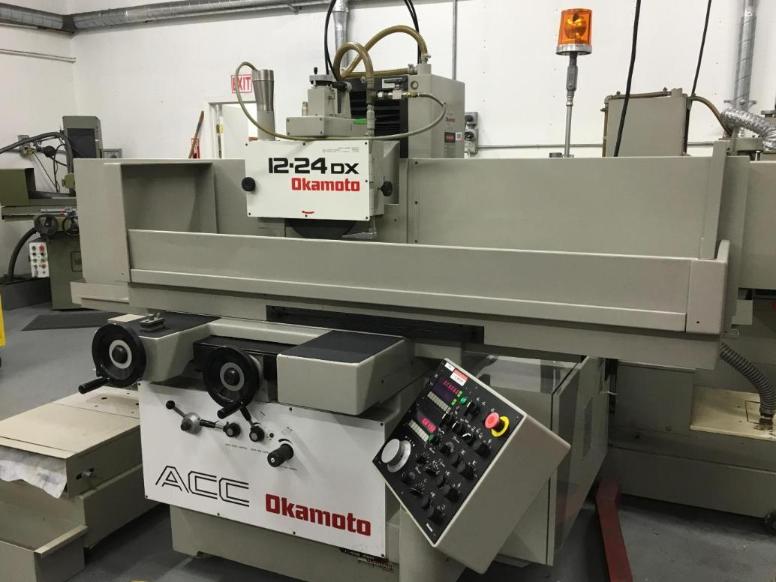 Grinding between centers:
Internal Diameter Grinding (ID):
.020 diameter to 20" diameters
Outside Diameter Grinding (OD):
We provide services for high precision grinding on:
Ejection Molds
Gage Repair
Molds
Form Tools
Gages
Fitures

Jigs
Special Machine Parts
Dies
Rework
Precision Tooling
Our tolerances are as follows:
Hole sizes from .0180 to 20.000
Accuracy within .0001 on size and location
Flat, square and parallel to 1 micron
Surface finish of 8 or better.
We perform close tolerance work on:
Holes
Radius
Spherical Radii
Bottoms

Contours
Tapers(Special Sizes)
Shut Offs
Materials List:
All steel types; ferrous
and non-ferrous
Aluminum
Brass
Bronze

Carbide
Ceramics
Cobalt
Copper
Torlon

Titanium
Exotic materials
Nickel alloys
Plastics
Vespel
See our Equipment List.