Our Speciality is in Jig Grinding and Jig Boring of all types of steel as well as precision grinding of virtually any material including metals, plastics, and ceramics.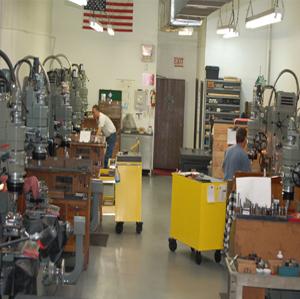 Whether it's grinding between centers, ID/OD grinding or form grinding, we can hold .0001" tolerances on diameters as large as 16"
Our intricate detailing is second to none. We can handle all of your grinding needs. All of our employees have an average of twenty years experience in jig grinding. In addition the building temperature is maintained to further ensure accuracy.

At M&M Jig Grinding we specialize in feature control from existing or an established datum.

Details of our jig grinding and jig boring are as follows:

Jig Grinding 20 x 28
Jig Boring 11 x 18
Working to tolerances of .000050"
Hole sizes from .0180" to 20.000"
Accuracy within .0001" on size and location

Materials List

All steel types; ferrous
and non-ferrous
Aluminum
Brass
Bronze
Carbide
Ceramics
Cobalt
Copper
Titanium
Exotic Metals
Torlon
Vespel
Nickel Alloys
Plastics

 
See our Equipment List.